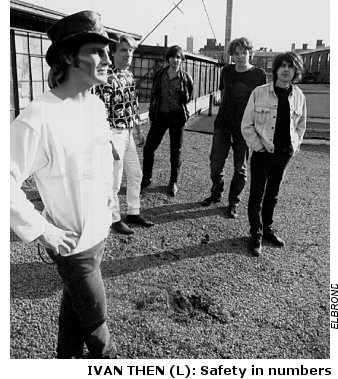 For a few glorious years in the 1980s, Ivan Doroschuk and Men Without Hats, his band of bros—fraternal and otherwise—were probably the biggest musical sensation to have ever come out of Montreal. Sure, it might be difficult to fathom now, but at the time these guys were bigger than April Wine, Walter Rossi, Teaze and Moonquake combined!
Their 1983 mega-hit "The Safety Dance" remains a "classic" of the era, and long after things had chilled for them in the rest of the world circa 1988, the Hats continued to rack up the hits here in the Great White North. A main player on Montreal's late '70s punk scene, Ivan is currently living the quiet life in Victoria, B.C., which is where we dug him up to reflect on the days surrounding MWH's second Mirror cover story, by Brendan Kelly, back in 1991.
Chris Barry: What was going down with Men Without Hats in 1991? That would have been around the time you did that Sideways record, right?
Ivan Doroschuk: Yeah, Sideways was almost like a contractual obligation album for Polygram. We had one more album to do for them and, in those days, I was just jamming with Michel from Voivod and John Kastner [of the Doughboys] at that rehearsal place on St-Antoine behind the Bell Centre. Blacky was still in Voivod and he and Michel were living and rehearsing in that building and we were hanging out with Felix Matte from Idées Noires then too. And we just decided to make a Men Without Hats record.
CB: I assume it was at least perceived as a pretty new direction for you? It was more of a guitar thing, right?
ID: Yeah, totally a rock thing. And it was about six months before Nirvana broke too. Basically we were trying to convince the record label that this was probably going to be the next big thing. But they wouldn't have any part of it.
CB: Really?
ID: Kind of. Nothing really happened with that record. It sold the least of all the Hats' records. It was more of a fun thing, really. It was a good way to go out for the band—just a bunch of friends in a band with no real expectations for the record. We weren't being pressured. There was no single. They did do a video but everything was, kind of, like, whatever. Basically on the tour everybody just wanted to hear… I mean we did "Safety Dance" and "Pop Goes the World" and a bunch of songs—only with guitars on them. People thought it was pretty funny. Whatever. That was the last real Hats record.
CB: When did the band split up?
ID: '92. Polygram couldn't get Sideways happening in the States.
CB: So what did you do after that?
ID: I decided to take it easy.
Stay-at-home dad
CB: Okay, I know you're living in Victoria. You have at least one child—
ID: Yeah, I'm a stay-at-home dad now.
CB: Is the stay-at-home dad thing agreeing with you?
ID: It's great, just great.
CB: Are you doing music at all?
ID: Not really. I'm pretty much out of it. I write and play, but the kid is a full-time job.
CB: But I remember you had some record out maybe four or five years ago.
ID: Oh yeah, I did that solo record, too—I almost forgot. Basically, I did it for Tox, Mitsou's old label. I just ran into their guy on the street one day and he said, "You wanna make a solo record?" So I said, "Sure, why not?" I stayed in their studio for about a year and a half, tinkering, and did it all myself on computer. Did all the artwork too. I think it was '96. The album was called The Spell. The best thing out of that was that I met my wife. She was dancing. It was the classic dancing-in-the-video story. And that's it. We've been married for seven years and have a two-year-old.
CB: Is there any chance in hell you might return to Montreal?
ID: No. The more I stay out on the West Coast here, the less likely I'd go back East—if only because the weather here is amazing. It's my third winter without snow and I'm totally digging it. Quebec is like 10 months of winter and two months of jazz music and mosquitoes.
Hating the Hats
CB: Do you feel Montreal was good to Men Without Hats?
ID: Oh yeah, very supportive.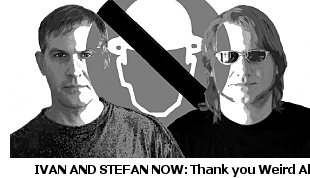 CB: I remember in '83—when you had the big hit—there was all of this animosity directed towards you around here. All of this blatant jealousy from others "on the scene," as it were.
ID: I can understand people [being jealous]. It's a competition, you know? It's like a hockey game. You're not gonna be rooting for your enemy—you wanna beat them, score the goals. But there's definitely room for everybody.
CB: So you didn't feel the local animosity that much?
ID: Ah, it was everywhere. It was just par for the course. But nobody really came right up to me and told me that they were pissed off I was successful.
CB: No, but behind your back they sure did. But I assume those Men Without Hats days were probably pretty good times for you.
ID: Oh yeah. It was all good times and it ended up with Sideways. It was great. It started off with "Safety Dance" and ended up in the back of a bus with a bunch of my buddies going across Canada in the middle of the summer, opening up for BTO. Oh yeah, it was great.
CB: Do you miss that stuff, touring?
ID: It was great at the time but I'm really happy with what I'm doing now. I'm really fortunate that I had the success so I could, kind of, step away.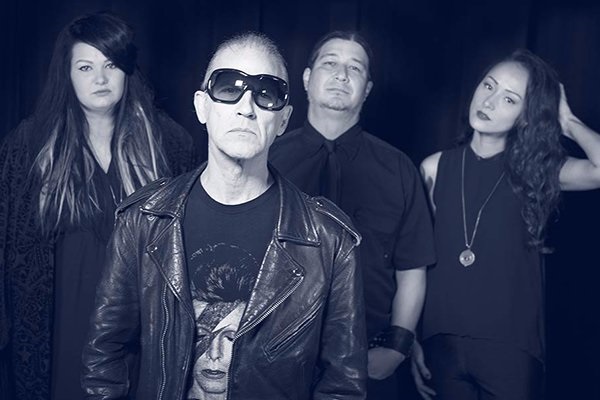 Safety Dance coin
CB: What are Stefan and Colin [Doroschuk] and the original band members doing now?
ID: Colin's here in Victoria with me, he's writing music for operas and ballets—he's into the classical end. He's scored a couple of ballets since he's been here. Stefan is the only member of the family who's still in Quebec. He's got two daughters, he's just chillin'. He runs the Men Without Hats Web site and stuff.
CB: Are you still okay financially? Still generating money from those records?
ID: Oh yeah. "Safety Dance" is on a lot of TV shows and things like that. It's on about three Simpsons episodes and, um, it was on That '70s Show too. It was on Family Guy. It's been used all over the place, Beavis and Butthead, Weird Al Yankovic did a cover of it. It's still all over the place.
CB: Anything you wanna say to the ol' hometown?
ID: Enjoy the snow.